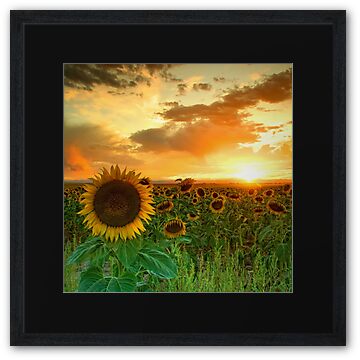 Captured at a massive sunflower field along the Colorado eastern plains…where every August means one thing in Colorado…Sunflowers! This August has been utterly incredible with some of the most amazing sunsets I have seen and all backed by massive fields that are literally millions full of them.
Captured on my Sony a550 using a Minolta 18-200mm lens, Grad ND, CPL and in camera HDR …all backed by my tripod.
I hope you all like it
John
Follow me and my work on the sites below!