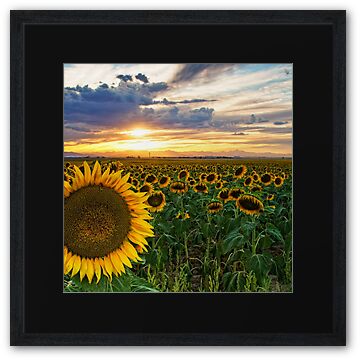 *It's that time of the year again here in Colorado and this years Sunflowers haven't been disappointing (it is also why I haven't been around to much, busy shooting like a madman!) Captured along the Colorado eastern plains, we had some of the best light to shoot in that I have ever seen, it was simply magical.
Captured using my Sony a550, I decided to photograph this using my cameras ability to do HDR (in camera) and also used a CPL and GND as well…all backed by tripod and a Minolta 18-200mm lens.
I hope you all like it as much as I do!
John*
Follow me and my work on the sites below!