This is my fav image from 16 magical days in Hawaii, this image of Karen and myself was taken by JJ Preston
Shot on Pa'ako Beach (AKA, Secret Cove, Wedding Beach) Makena, Maui. This was shot on the 17th May, my 50th birthday, to celebrate 25 years of marriage, and what better place to do it.
This is the perfect location for a wedding, couldn't recommend it highly enough, check out Maui Wedding Planners they rock!
and if you are up for it here is a sneak peak at our service Ken and Karen
©"JJ Preston":http://www.JJPrestonPhoto.com/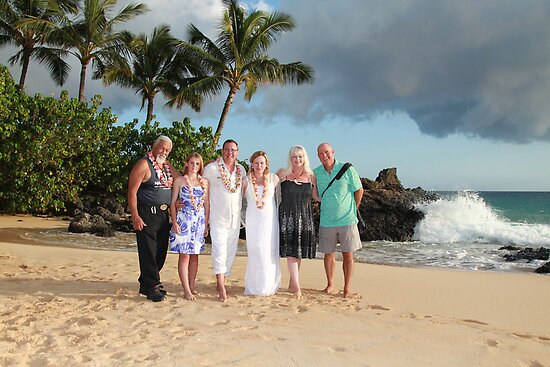 Special guests, from left to right, Jacob Mau, Eleanor our daughter, my self, Karen, Sharon Mau and Randy Jay Braun came along as a witness.