Last light at Pa'ako beach, Makena, Maui, (AKA, Secret Cove, Wedding Beach) this is such a stunning location.
shot the after my 50th birthday and the day after our vow renewal ceremony on this beach to celebrate 25 years of marriage, this was also our last night on Maui, i was supposed to be packing but just had to make one last visit, glad that i did.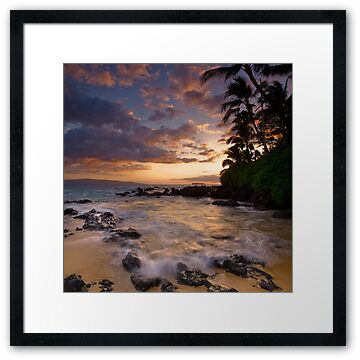 Since arriving back in New zealand we have had a month of rain, we are really missing Maui ;-(
Shot on a Nikon D700, 17-35mm Nikkor lens, Cokin ND8/2 grads, warming filter, processed in photomatrix and photoshop.