Taken at the base of Mount Maunganui in Mount Mauau Reserve looking into TaUranga Harbour and pilots bay, this is an eight image merge in photoshop, the tree on the left is inline with the bank on the right. The small dot on the right in front of the tree is a Maori Warrior statue and red beacon that guards the port (left) side of the entrance to the Harbour, you can walk out to near the statue at low tide, the draw back on the out going tide is scary, I tried to get through at knee deep and it was to strong for me.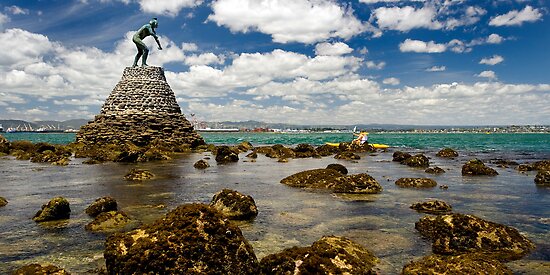 The kid in the kayak really struggled to get back to shore.
this was taken about 8.30pm.
Taken on a Nikon D700 with 17-35mm Nikkor Lens, Cokin Z-Pro ND4/ND2/warm, tripod
Its a shame you can't see this full size, the detail is superb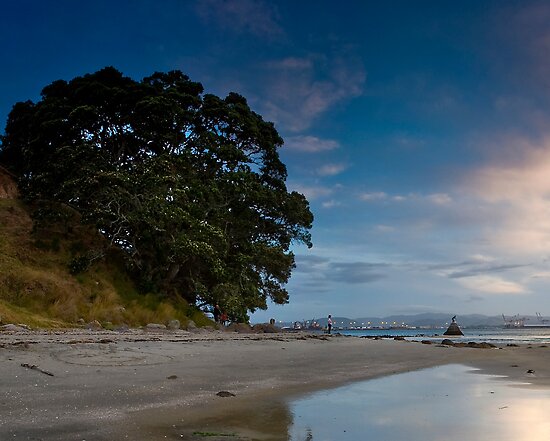 I did chat with the young family later on who were from Melbourne.