Adelaide Zoo – Canon 40D 300mm
27/3/11 – 302 Views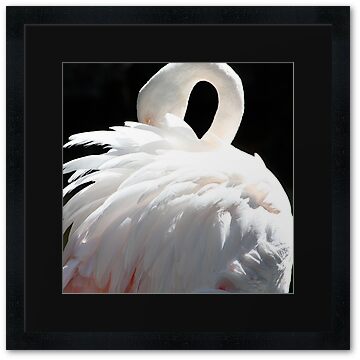 Although the Greater Flamingo is the larger of our two flamingos, it is less dominant. Its plumage is also paler than the Chilean Flamingo.
This is the only Greater Flamingo in captivity in Australia. The last time this species was brought into Adelaide Zoo was 1933. Prior to this the Greater Flamingo was also imported in 1930, 1925 and 1919. It is unknown which shipment our living individual arrived in.
An age related visual impairment, meaning it can not see well. However it is very familiar with its exhibit so can move around the grotto with ease. Most mornings it will stand on the edge of the pond, stretch its wings and then walk around the outside of the pond to the furthest point in the enclosure. It will then stand on the grass and groom its feathers.
Like the Chilean flamingo, it does not like to be hurried and will walk slowly and sedately everywhere.