The Kea Photography blog is now up, featuring a fun spin-off project called, The Adventures of Superbaby . Mixing photography with towel origami, and a "super" baby and his sidekick penguin and their global misadventures…please check it out!
Our main photography website can be found back at www.keaphotography.org which is equipped to handle your commercial or advertising inquiries.
But here on this page, we have a hand-picked selection of nature and wildlife images available for decorating your home, office, and those empty hallways. It also makes a great gift for those drawn to the magical world of New Zealand. Bring the beauty of nature indoors!
Products include gorgeous framed and matted prints, artistic canvas prints, block-mounted prints, laminated prints, posters, greeting cards, postcards, and calendars. Please note that all photographs on this site are available in any of the above formats! Our greeting cards and framed prints have been particularly popular.
---
Not sure of how your product will look, or what size to get? To view how your photograph looks framed, please click on your desired photo, and you will be given the options to choose frame color, matte color, various sizes, etc…it's that easy!
For example, here's how the 'Surfing in Heaven' photo (of endangered Hector's dolphins) turns out framed on black wood, with an off-white matte, in a large size (24×9.6 inches).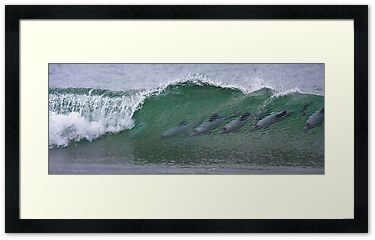 Below is "Sunrise over Mitre Peak" in a mocha flat-box frame and off-white matte, in a large size (16×24 inches)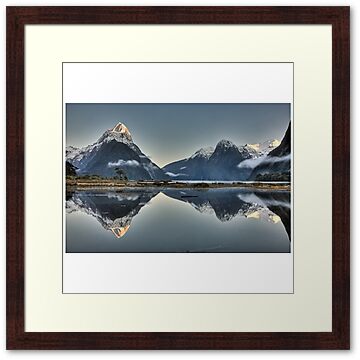 This is a mounted print of a Wandering Albatross touching the sea with the tip of its wing, complete with a black border with artist's details. Mounted prints are also available without the border.

This beautiful green river running through Fiordland with fresh waterfalls cascading down the mountain is one of our favorites!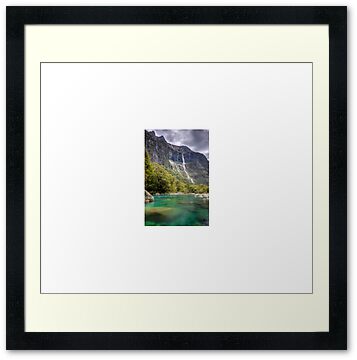 It doesn't get more iconic than New Zealand kea parrot, the world's only alpine parrot!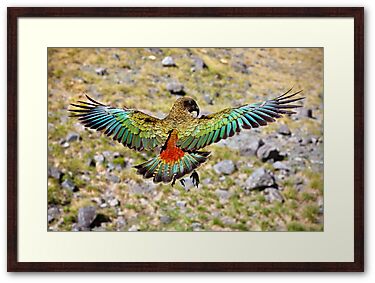 Here we have a canvas print of a trio of Dusky Dolphins

Greeting cards are available in either 4×6″ or 5×7.5″, or get the postcard version!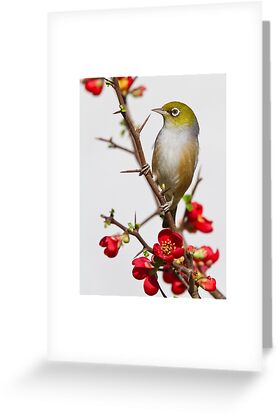 Back at our main photography website, www.keaphotography.org , please let us know if there is a particular image you would like to have available as a wall-mounted print.