My mom's pup, Maggie (shih tzu) laying in one of her favorite places – the back of any chair or couch! I couldn't resist her cute face….
2 texture layers (my own)
Fuji FinePix S3Pro
I see this as a possible "Get Well" or "I'm Sorry" card…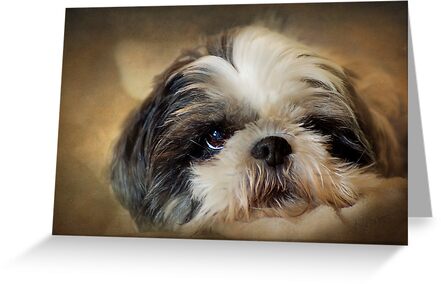 …or just hanging on your wall!