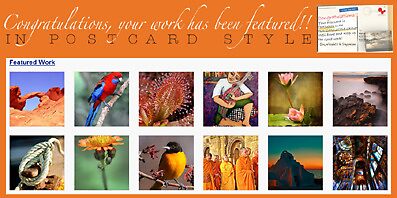 Challenge Winner July 14, 2011 Water lily, Lotus, Hydrangea Flower Group
Challenge Winner (Tie) July 17, 2011 Fabulous Flowers Group
Challenge Winner August Wall Worthy
Nymphaeacea – Water Lily
Original image from Como Conservatory, St. Paul, Minnesota with Fuji FinePix S3Pro.
Layered with textures from skeletalmess (2) and lenabem (2) – both from flickr. Blended and adjusted in PS CS4 (burn and dodge used for 'light painting'). With this work I found layers can enhance a natural photo, or they can make a whole new work of art. Blending layers in different modes and at different opacity gives you control over how much the image will change in appearance.