A digital creation that mixes multiple creations of my own to wish people a Happy Easter.
Included are some flower drawings and some Mirrorart creations all roughly blended in PSE where I also added textures & bgs.
I think it makes a wonderful card with the white edge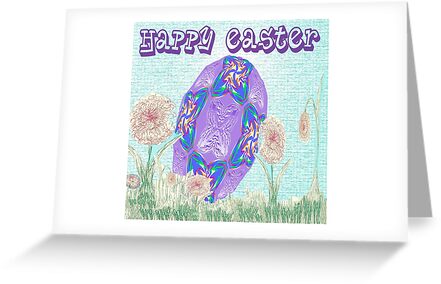 WOW ! How wonderful to have my work featured in #1 ARTISTS OF REDBUBBLE.
Many thanks for the great honour.