This is a photo of a wonderful award winning pillow made by a very talented relative of mine. When she was ill I said I would upload it to cheer her up. Mercifully she is no longer struggling as she is forever resting. I leave it up as a tribute to her skill'
The colourful material is hand quilted, embroidered and beaded. A lot of metallic thread was used.
Photo taken with sony Cybershot 4.1.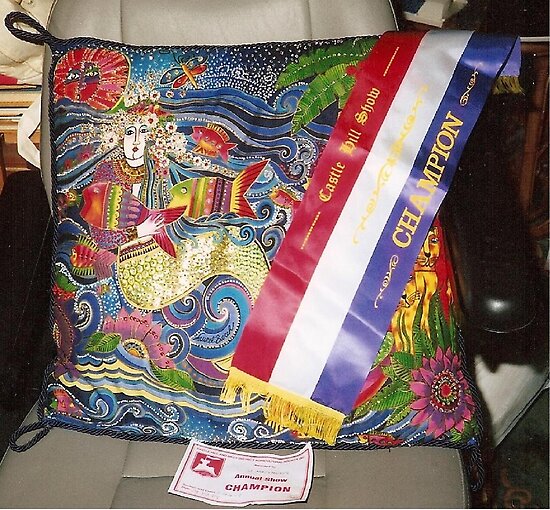 Fab 2 B Featured in the
YOU GOT IT, WE WANT IT group.
This work being featured in The Healing Journey is a wonderful memorial to Joan. Many thanks.

So appreciate the kind attention of the hosts of Outsiders for featuring this work. She will so appreciated it.

Many thanks to the Art at its Best Group for recognising this lovely work by featuring it. I know it delighted her that other people appreciated her work.