This drawing morphed into a griffin like creature.
May it help your imagination soar to greater heights.
It is drawn with a sharpie texta on 70 gsm bleedproof paper. This paper is a new find for me and I am enjoying its smoothness an ability to not leak ink through to other pages.
As soon as it became possible to put designs on the back of Tees I enlarged this design as I think it is ideal to print there. If you want the smaller version feel free to let me know and I will upload the smaller design again.
Great as a sticker too.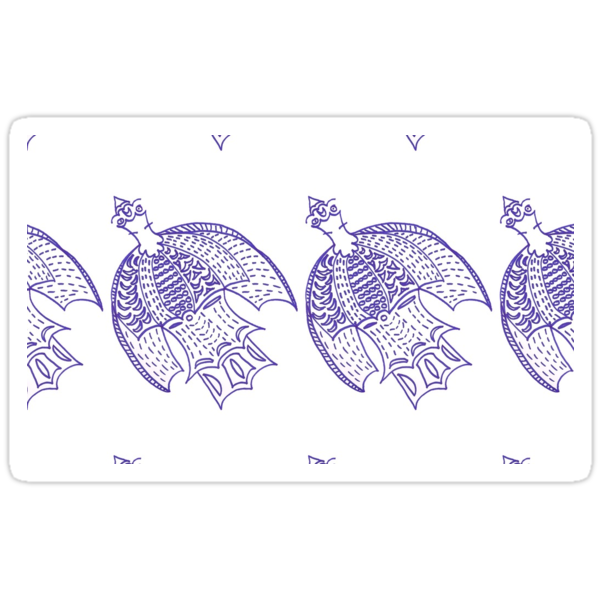 Fab to have this design and my Marine Jelly Tee both featured in the Fantastic Art Tees Group