My Ruffled Feathers design as a tshirt
A dotty picture that with some imagination can be seen as a fancy fowl. Maybe even a Little Black Hen, as in the rhyme;
Hickety, pickety, my black hen,
She lays eggs for gentlemen;
Gentlemen come every day
To see what my black hen doth lay.
Drawn in a sketch book (110gsm) with fineliner pen (with many lots of 50 dots). It is important that the paper not absorb the ink so that the dots remain distinct.
Thanks to Student or Beginners for featuring this work, I am so honoured.

Thank you to hosts of I Love Patterns for featuring this design.
This honour is much appreciated.

As a sticker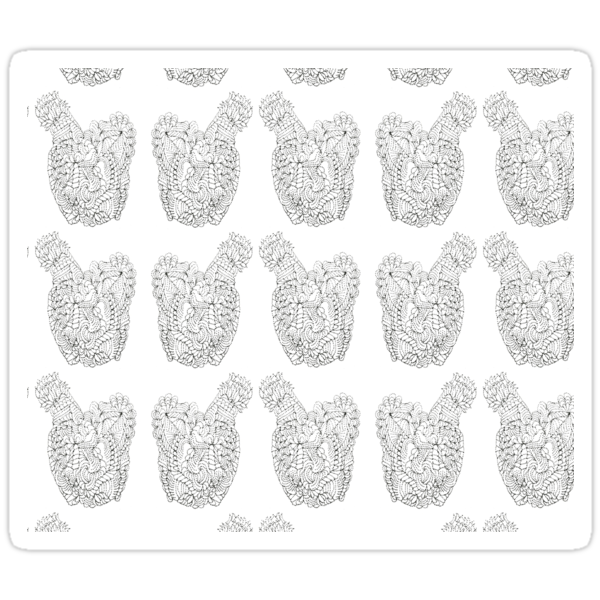 As a card