The lessons we learn from the animals ~ if we're paying attention:
This is not a composite. Tyson, the old groundhog, climbed in the box to be with the whitetail deer fawns. North Carolina, USA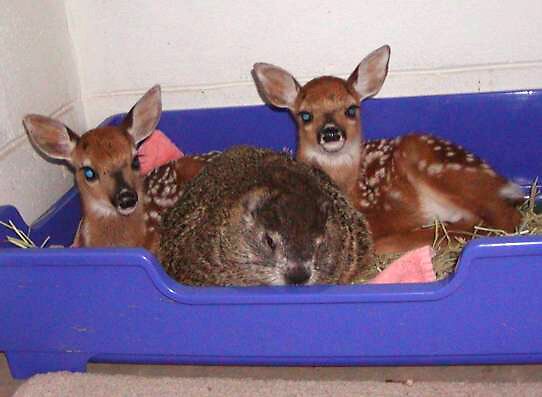 The deer were awaiting transport to another rehab facility to be raised and released. Tyson had been hit by a car years before and lost his teeth. He was unreleasable and lived with a rehabber who chopped his veggies lovingly.
I peeked in to check on the deer and found they had company and seemed very comfortable with their big, warm friend. Later, Tyson went back to his large dog crate and one fawn got in with him. The other fawn was standing at the door making little bleat sounds and trying to get in too.