My grandmother, Hannah, and her sister, Ragnhild, not long after coming from Norway to America. They were either peeling potatoes or crab apples at a rooming house in Illinois.
I've been wanting to use this pic for over 30 years when I first saw it in my great aunt's photos. When they'd get together in their 80's and 90's,they'd stay up and talk all night, go out to lunches and "just go along for the ride" at every chance. Most of our time was getting them in and out of the car. They called themselves the "Cane Sisters." They'd speak English, but a combo word would slip out now and then and they'd giggle some more. They were always up for a game of "31."
The unpopular, overbearing and blurry "Effie" is also in the original and they wanted me to draw them and take her out long before we knew about photoshop.
When I saw the picture of my granddaughter here I thought of this picture.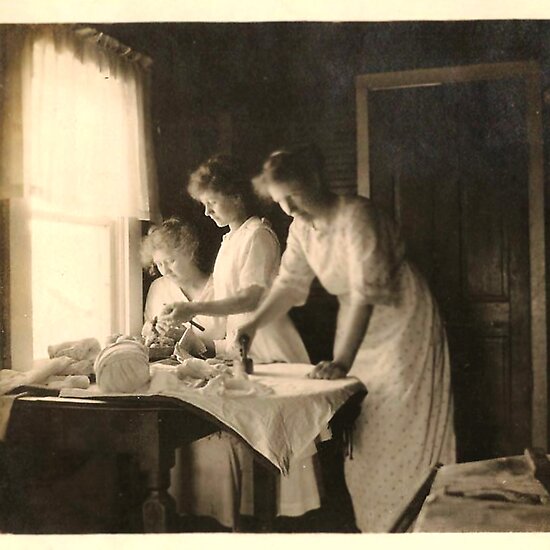 PERMANENT FEATURE PAGE : I Remember When…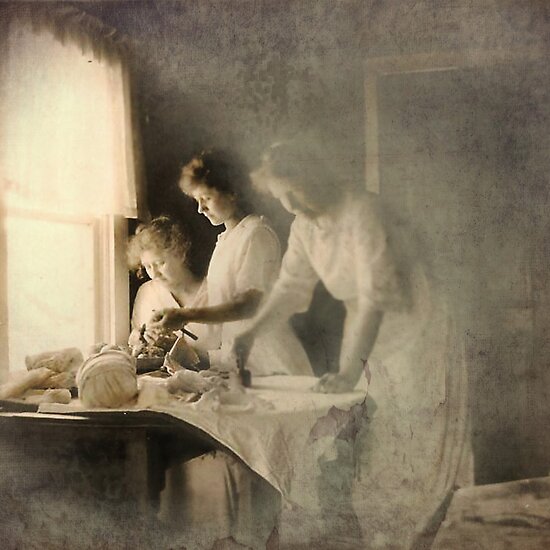 Congratulations! Your outstanding work has been featured in
"Vintage Art Storybook"
Permanent feature page