575 views, 2 favourites, 21 October 2013
Featured in COLLECTIVE COLLAGE on 20 March 2012 and in JUST FOR YOU on 30 March 2012
A collage in memory of the Fallen in World Wars I and 2, especially of those who died at sea. Dedicated to the memory of my Uncle Tom, whose ship, the "Matabele" was torpedoed in the Baltic Sea by a German U-Boat during World War II. Only two men survived. My uncle was not one of them. All frames with my Canon PowerShot S3 IS camera on Auto setting. Enjoy the patriotic spirit in this stirring music video of The Last Night at the Proms!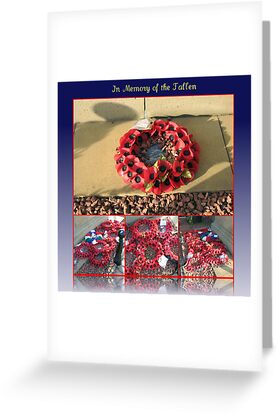 These wreaths of red poppies were laid on Remembrance Day round the memorial in front of the Customs House in South Shields, looking out over the River Tyne.