Another dimension appears before my eyes, nothing seems real, floating…no….. flying…aimlessly without purpose, pure joy! Nothing matters!! A surreal landscape, found on a workshop bench!
Canon G12, canon filter adaptor with macro lens x 4…focal length f/4.5 focal length 6mm exp 1/15
Join me at Kathie Nichols' Solo Exhibition,
'Kathie Nichols' Macro Photography as Abstract Art'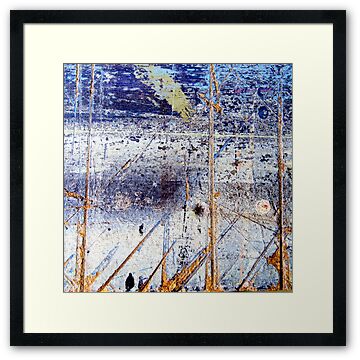 Point of No Return
by Kathie Nichols
Many photos in my gallery here are available now to be purchased and downloaded from my portfolio at Shutterstock.
SHUTTERSTOCK PORTFOLIO
FOTOLIA PORTFOLIO
DREAMSTIME PORTFOLIO"
All of my photographs are now available to buy in gallery size prints, on paper or canvas* Please contact me directly for sizes and pricing!