Discovering and Creating Digital Art
Down another new road…..going to try a digital art creation this time….my inspiration I chose from one of the suggested pieces Meditation – Flute, Japanese Garden for the Solo Exhibition Groups Abstract Workshop
I chose the base image of a waterfall photo that I recently took while visiting Cairns, Northern Queensland. Josephine Falls. Then chose a few different textures from my rusty macro files and then some clouds at sunset which I shot in June. I then layered them in GIMP adjusting the modes on various layers until I liked what I saw.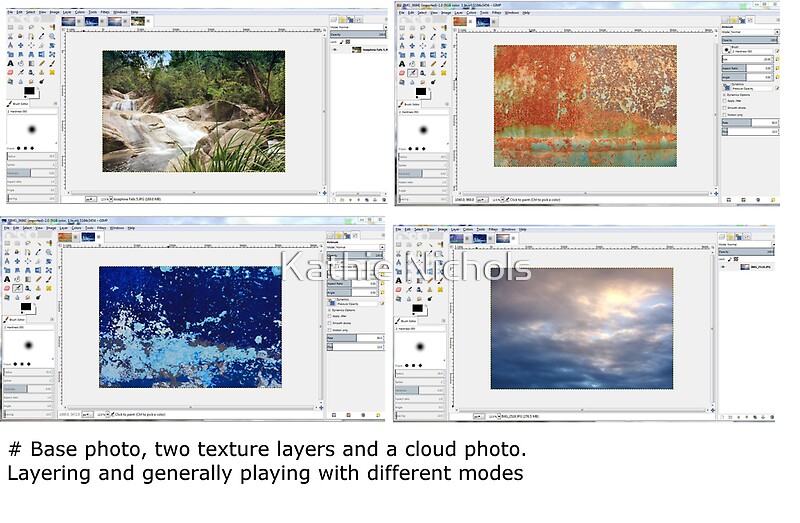 This step I used a filter – map – displace in GIMP….love discovering what these filters can do! Using the dodge and burn tool and various brushes created highlights, shadows and textures. The whole process took around 2 hours.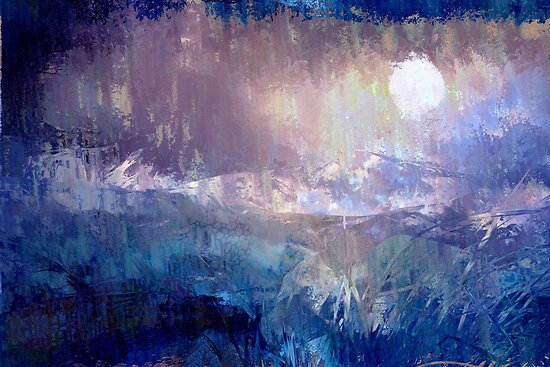 FINAL…..Worked with the burn and dodge tool for textures, highlights and shadows.
MOONDANCE IN THE NIGHTGARDEN