Celebrating 25 sales of this design so far – thank you everyone!!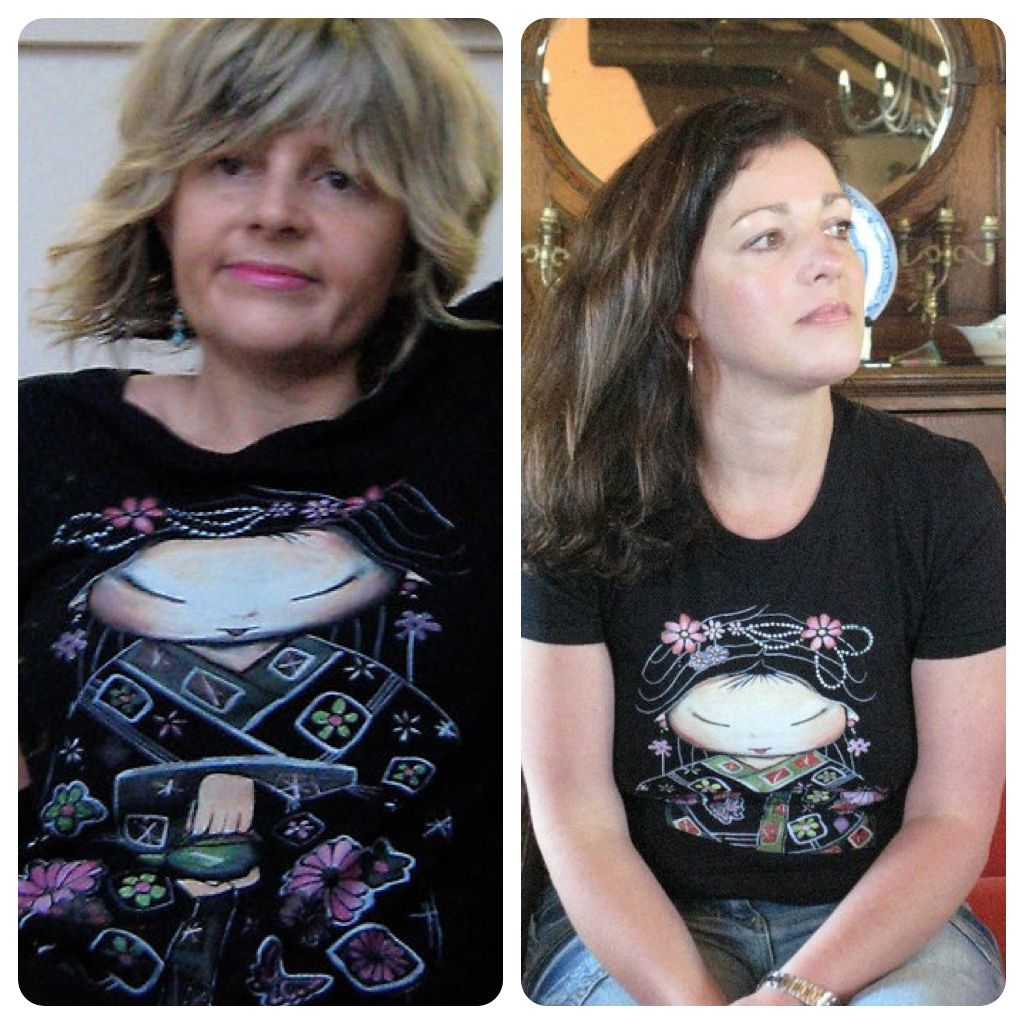 Here I am (karin) wearing the "Little Green Teapot" TShirt and on my right is my friend Susan modelling this tshirt

Little Multicolour Teapot TShirt
Little Multicolour Teapot Floral Tshirt
from the 'Asia Series' card and prints by Karin Taylor
Little Green Teapot is a mixed media production on canvas textured paper using ink, pastel, acrylic and charcoal. She is loosely inspired by green tea and the japanese tea ceremony perfomed by the beautiful Geisha in Japan. Obviously, she is in training…not yet fully fledged.