##Like this design customised with your photography business and phone number?
Can do…just contact me karinlouisetaylor@gmail.com or via bubblemail if you are a member of redbubble
Smile Baby Wedding Photographer is one of two Wedding Photographers in the Smile Baby Photographer series. Smile Baby is all dressed up with somewhere to go!! Her next wedding photography shoot!
Smile Baby Wedding Photographer (black and white/silver)
Smile Baby Wedding Photographer (sepia/gold)
Wondering what to wear to your next Wedding Photography Shoot… don't despair….Smile Baby has been customised to wear an understated dress of canvas/newspaper (so as not to upstage the bride) and looks great teamed with a black skirt or pants. The design can be customised for the front or the back of your shirt. The great thing is that we even have hoodies now, for winter weddings, to keep the chill out of your bones.
Smile Baby Wedding Photographer comes in black and white/silver or sepia/gold, being two very popular styles associated with weddings.
See other Smile Baby Photographer products, gifts, clothing for adults and children and stickers for promotions here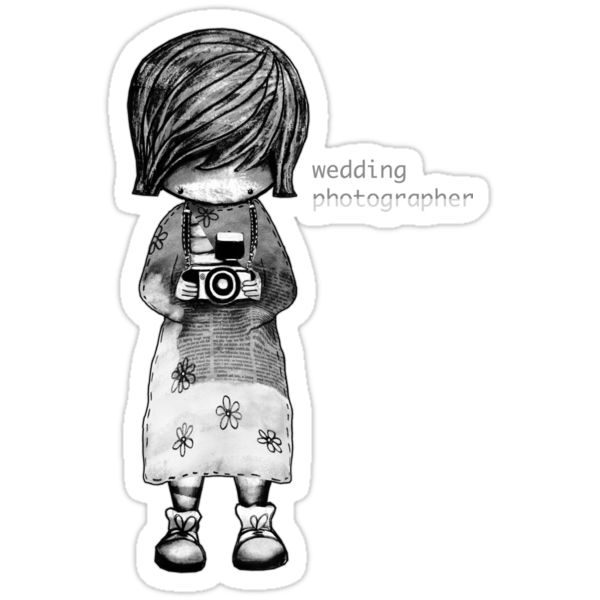 Smile Baby Wedding Photographer Black and White Sticker
---

Smile Baby Wedding Photographer – Sepia