celebrating my 2nd sale of this design, thank you so very much everyone for your fantastic support and encouragement!!


smile, baby, macro, photographer, photography, girls, camera, sweet, karin taylor, cute, fun, gifts, hobby
*

smile baby macro photography a new girl to add to the smile baby series, there's also a tshirt design of this in full, see below. The original design has been cropped here for effect, i hope you enjoyed viewing her.
painted onto a surface of brown kraft paper, with white gesso stripes under the drawing, created using black ink, black marker pens, chalk pastels, pencil, photoshop and crackle, burn texture
Info on other Smile Baby art, print and clothing products below:
LISTEN TO SMILE BY UNCLE KRACKER
*
*
*
*
*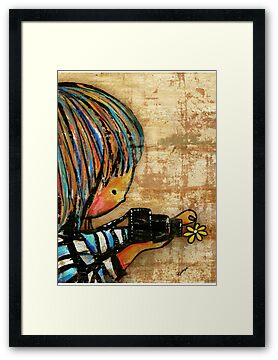 Smile Baby Macro Photography
framed print and greeting card below, just click on images to view larger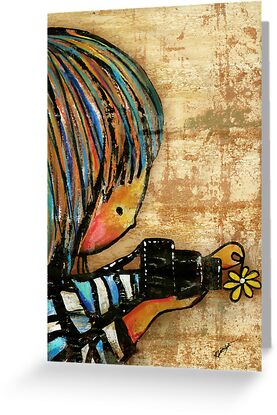 As promised, we now have the original artwork from the "Smile Baby Retro TShirt": available as now as greeting cards, matted prints, laminated prints, mounted prints, canvas prints (ready to hang), framed prints and poster prints!
Also available for sale clothing & stickers – hoodies, unisex tshirts, vneck tshirts, long sleeve tshirts, girly fit tshirts, baby one piece suits, baby long sleeve one piece suits, baby tshirts, childrens and kids tshirts in a variety of beautiful colours
**


Smile Baby – Retro Tee

Smile Baby Photographers TShirt