art, baby, children, gnome babies, gnomes, karin taylor, kids, nursery, rainbow, tree
*
sales of this design, 3 so far, thank you! :)
*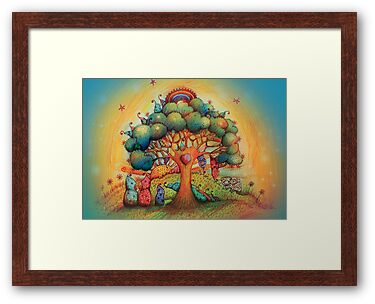 I have to dedicate this one to Jo and James and their new baby girl, little Audrey, congratulations and welcome to the world little sweetheart!!
Gnome Babies
karin taylor
Beneath the Tree of Solitary
Dwell a Special family
Gnomes of The Extraordinary
Inner Rainbow Robery
..
When the Baby Gnomes are born
they come in seven colours
each one is another
baby sister/ baby brother
the septuplets look like rainbows
you see up in the sky
so when you see a rainbow
you know the Gnomes
have multiplied!!!