7 Sales so far, thank you!!

asian, birthday, blossoms, bridge, cherry blossom, gifts, girls, kimono, painting, portrait
*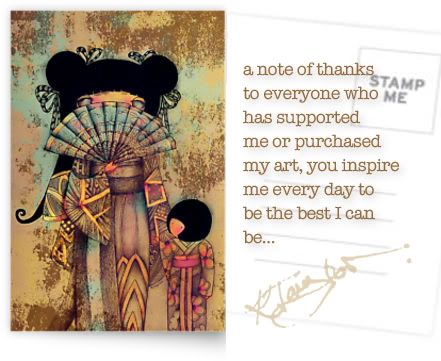 In Japan, cherry trees were planted and cultivated for their beauty, for the adornment of the grounds of the nobility of Kyoto, at least as early as 794.
Cherry blossom is an omen of good fortune and is also an emblem of love, affection and represents spring.
Cherry blossoms are an enduring metaphor for the fleeting nature of life, and as such are frequently depicted in art. (info source Wikipedia)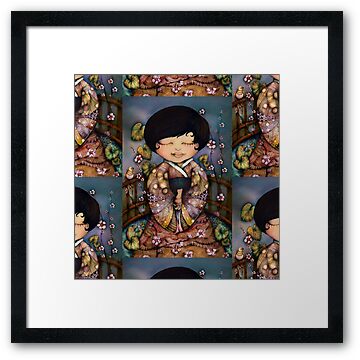 a pencil drawing, coloured digitally
I think the Japanese term for Cherry Blossom is Sakura more info here