This painting won the First Prize of the RB Mothers Day challenge 2010

australia, children, church, eyes, girl, kids, mother, pram, sunday
*
23 sales of this design so far, thank you!
*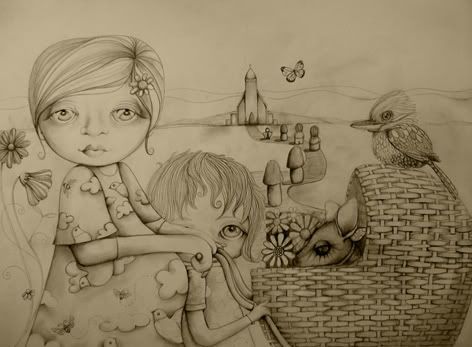 Original pencil drawing on Aquarelle Arches paper 56 × 76cm
Drawing 15 hours/painting 12 hours = 27 hours total
A digitally painted hand drawn artwork… the inspiration for this is "Meeting Places"…
As a child one of the most frequent things we did together as a family was to attend church on Sundays, I went to a Catholic School and the church I remember best was St Agnes' at Port Macquarie… the nuns would come over for morning tea sometimes, and the priests would come for dinner occasionally…they were the days of fun parish picnics and life that wasn't so hurried..when we took time to socialise, meeting and enjoying one another's company.
Mum was/is a great cook and host…and although this picture isn't authentic as a portrait of her and myself…it's representative.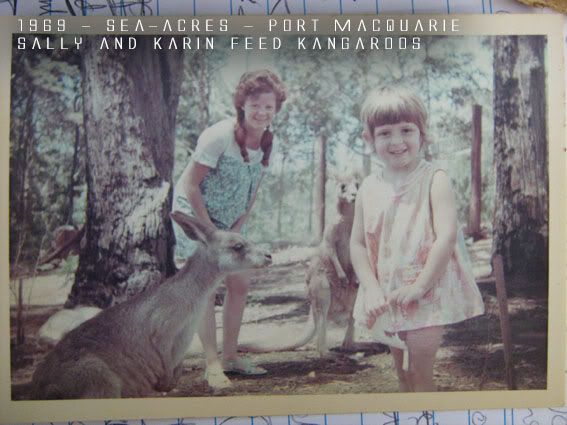 It's also representative of new life and hope for the future, as the mother figure is with child….. and the child herself nurtures the wildlife…perhaps she is taking them to church for a blessing… perhaps the joey has lost his mother and needs nursing til he can fend for himself.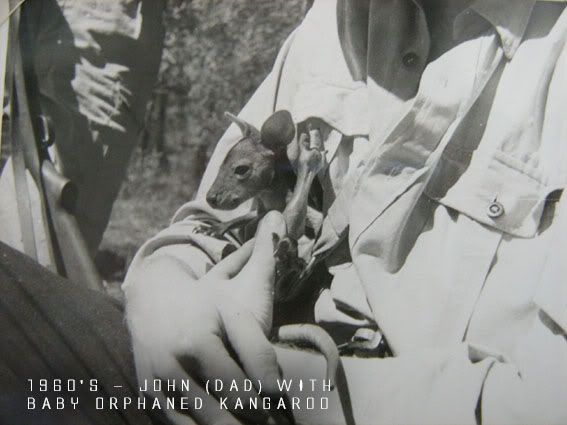 The kookaburra is all seeing and all knowing….. the wise overseer of the bush… in this case, he stands in as the owl figure.