birthdays, bramble rainbowtree, costume, fairy, gifts, girls, karin taylor, magic, redbubble, vintage
*
sales of this design so far – 16 sales – thank you everyone!!! x
*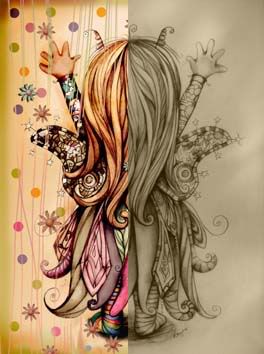 Half coloured, thank you to gottheshot friend and fellow bubbler for the idea!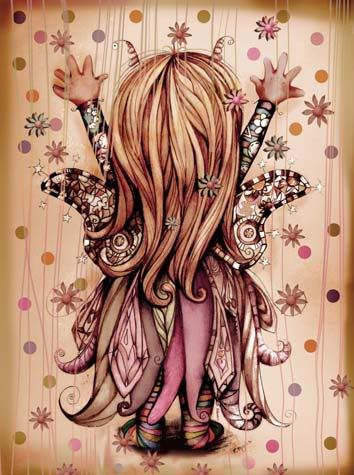 I have also a softer pink version, I would really appreciate some feedback as to which version you like the best, thank you :)


Original drawing, please note the actual rainbow that appeared on the drawing from light coming in through the trees outside the window of my studio, hence her name…. Bramble Rainbowtree…. she throws her arms skyward reaching to the heavens above… spots, stripes, flowers and streamers are added to convey the celebration and joyfulness in her spontaneous gesture….
…Little Bramble Rainbowtree began as a little pencil drawing inspired by my beautiful niece Maya, who has the longest hair ever! This so reminds me of her, except that Maya's hair is much more beautiful and much darker in colour.
…I have coloured Bramble Rainbowtree digitally, I hope you like this special fairy :)
…a great little vintage design for big and little girls, friends, birthdays, gifts, bedroom decor, nursery walls, etc.