birthday, drawing, eyes, gifts, girls, green, karin taylor, love beads, painting, yellow
*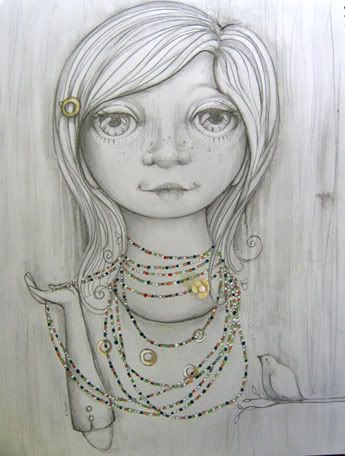 A little bit of nostalgia running through this drawing, with the good old love beads, i always love wearing love beads, and I still have some which are orange and lime … and another strand of blue and white. You can wear them so many different ways.
The image was drawn in pencil on cartridge paper in my A3 spiral bound art journal and after photographing I coloured her digitally on the computer. Before I took the photo I actually painted her 'love beads' with acrylics and inks…and i stuck a fimo flower on her beads, which i made for another application, and then painted it naples yellow with a white centre.