asia, daughter, day, gifts, karin taylor, kids, kimono, mothers, sisters, zen garden
*


Sales of this design so far = 4 sales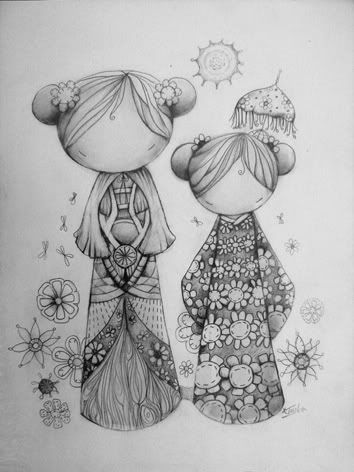 original drawing
Two little japanese kokeshi's contemplating life in the garden. Perhaps the older girl is the little one's mother or sister, perhaps she is sensei passing down instructions on how to tend the flowers. The little one wears a floral kimono in keeping with the theme.
A pencil drawing on paper coloured digitally.
sales so far – 9 sales – thank you!!