##MY SOLO EXHIBITION IS ON RIGHT NOW!!!
PLEASE JOIN ME OVER HERE

Join me at Karin Taylor's Solo Exhibition, 'Braids, Birds, and Blossoms'
:
Photo taken by "Bec Schopen ":http://www.redbubble.com/people/pink70/journal/... during the Manly Art Festival Sydney 2009 Womanly TShirt Exhibition where our 100 tees were hung on a clothesline exhibit at the beach, i was one of the lucky ones who sold a tee that day!! Thank you Bec!!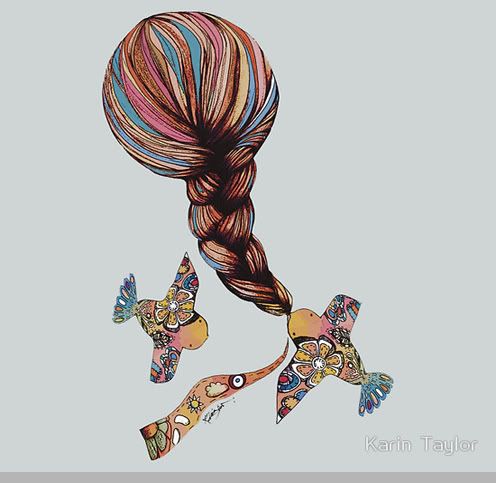 Pencil drawing created yesterday while sitting down the beach.
Digitally coloured with a few additional changes made in photoshop.