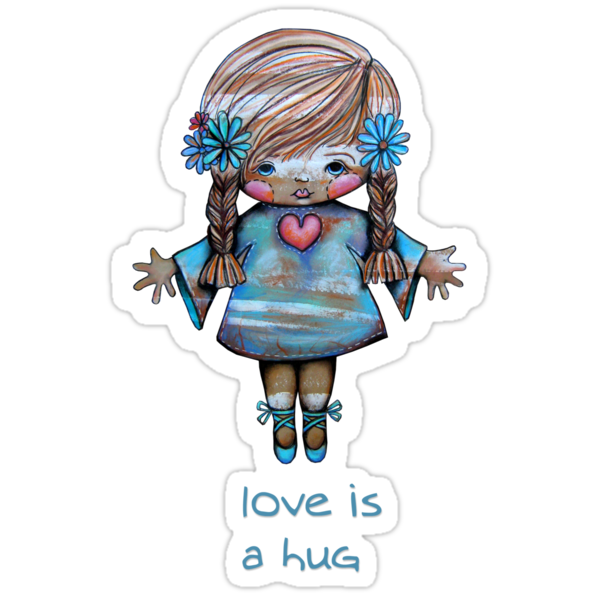 4 sales of this design, thank you!!

Love is a Big Hug – Pyjama Top Tee

Love is a Hug TShirt is my latest super-cute design on brown paper using mixed media… chalk pastels, charcoal, felt tip pen, coloured pencil and photoshop were used in this mixed media creation
BEST VIEWED LARGE… JUST CLICK ON THE TEE TO SEE AN ENLARGED VERSION OF THE DESIGN
For a long while now, i've had an image burned in my brain of a little girl holding out her heart… I have had dreams of myself doing the same sort of thing… and this was what i came up with. I didn't mean for it to be so super-cute… perhaps i'll do a more serious version someday…with her heart held in her hands… but for now, here's the cute version…by far the cutest thing i've ever created!
Stay tuned for the huge version of this design, as well a a pyjama top version!!! coming soon….to a bubble near you!!! I will also create some children's tees over in zazzle and add them as links here shortly…