angels, art, christmas, gifts, girls, karin taylor, paintings, watch over me angel
*
Other Christmas Cards and Art by Karin

Sales of this Design? – 1 sale so far :)

Keds Children's Shoes @ my Zazzle Store


Baby & Kids TShirts in this design available at my Zazzle store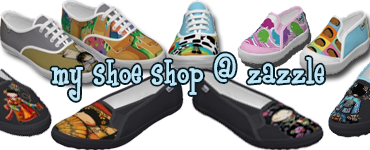 Watch Over Me Angel
is a new design from my brown paper creations!
We all need and hope for an angel to be watching over us, and this angel is especially for Christmas and the little one's nursery.
This one is so dear to my heart, and also especially designed for Christmas and the Calendars R Us Group Challenge for the next Christmas Calendar. I have been thinking about doing an angel for a long time, and finally this gave me the impetus to get moving on it.
The brown paper is from a large roll of kraft, slathered with white gesso (acrylic paint) and handdrawn in pencil, then black felt pen…then coloured with colour pencil, chalk pastel, charcoal, and blended well….. later on, the design has been cut out in photoshop and a few extras applied to finish off….
A tshirt is available in this design also, and a children's tee will soon be available through zazzle.