Aloha, I thought I'd share my digital painting process with you, by showing you a WIP (work in progress) that I'm currently working on, for a Human Figure Workshop with Sojie Group here on Redbubble! Thanks so much to DeeZ for the privilege of allowing me to reference her gorgeous photography for this Workshop!
Here's a video showing my painting's progression:

First Stage digital drawing in Procreate on iPad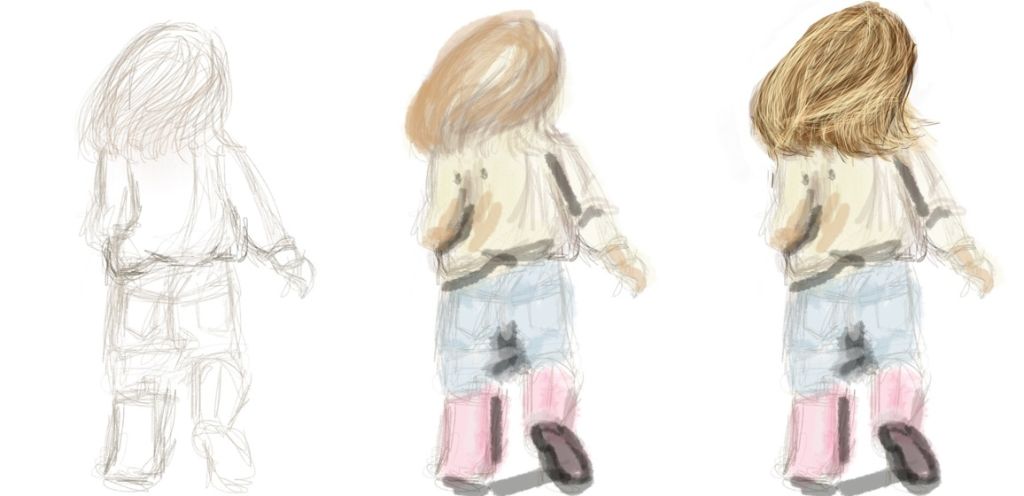 DeeZ (DL Honeycutt) has kindly allowed me to use her image of See Ya
Second State digital drawing in Procreate on iPad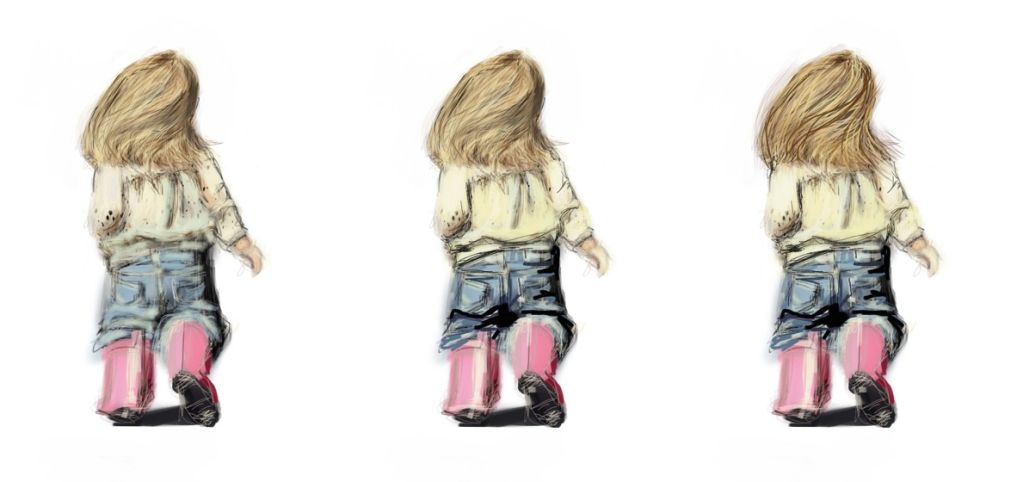 I think I'll add one of my photographs of liquorice by the sea, so that the little one is standing on a liquorice sculpture, as her colours are just right and so is her stance….very excited to get this finished and see how it turns out! :) xx
…and here is the photo and beside/beneath it is Stage 3 where I am up to now:
That's probably as far as I can go using Procreate on the iPad, I'll now probably have to save the file and send it via email to my Mac so I can work on it in Photoshop from here. I'll probably post less works in progress now, as there are just tweaks and working it into the photograph, and not quite as simple to take screen shots as it is using the iPad.
Just building up layer upon layer of colour :)
…….
Well, I thought I'd come back, and edit this journal, as it's now complete, so you the completed work "Seaside Holiday", how it ended up looking, here it is below.