Linking & Enhancing Your Profile on Red Bubble
Seeking help to enhance your Red Bubble Profile or Homepage?
Below you will find a stack of links with tutorials written by other members to help and assist you with linking, adding thumbnails, etc…
You can also find assistance over at the Forum Home Page
If you don't get the help you need there, please don't hesitate to contact Red Bubble as they are only too happy to help…..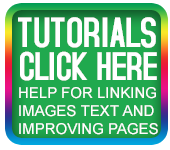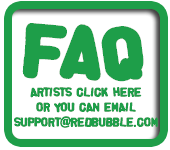 TUTORIALS FOR ASSISTANCE WITH LINKING, ADDING THUMBNAILS, ETC
Dave Pearsons Hacks
Craig Shillington's Contribution
Gracey's Contribution
Paul Gibbon's Contribution
Jo's Contribution
Webgrrl's Contribution
BevB's Contribution
Kimberley Palmers's Contribution
Photegenic's Contribution
Gracey has a brilliant helpful journal linking to a wonderful array of tutorials by other bubblers who have indeed gone to a great deal of trouble to help everyone else out with things like…..
Profile Pics
How to Add a Portfolio in your Email Signature
How To Make Sets in Your Profile
How To Add Pictures to Your Profile
How To Tag Your Work
How To Create a Most Popular Link for your Profie
Linking Photos in Redbubble
Buttons and Links to Sets
Making Your Redbubble Profile Badge
Creating Landscape Thumbnails the Correct Size
How to Link Thumbnails
See the links above or below for help with all these things and more….
Many times I receive requests for assistance with linking etc, and each time I find it hard to recall how i do this, because I work intuitively, so my partner suggested I create this journal through which I can redirect people seeking to improve and add to their existing pages on Red Bubble.
There are other helpful tutorials elsewhere, if you just search "Clickable links" or "image links" you will probably find more help than you need…..first go to 'Community" and type in your search words in the Search Box, hey presto all the information you'll ever need you will find……
I won't be able to guide you through tutorials personally, but they are really well set out, and as you can see there is plenty of help out there, all you have to do is ask over in the forums, and someone will get to you pretty quickly or otherwise just email red bubble support who will be only too happy to assist you.