It's my little Ziggy's birthday today, he is 2 years old!! I watched Ziggy come into this world and it was the most amazing experience I have ever witnessed…As I can not have children of my own, my maternal instincts are obvious in the way I adore my three beautiful felines. Quite often I get the 'crazy cat lady' title, but this doesn't bother me, as I have had the opportunity to watch this little boy, grow over the last 2 years, from a small little ball of fluff that could not sit still, to an amazingly large, healthy, strong little tiger.
I have seen him develop an unique character, I watched as he learnt how to wrestle, hunt, play (of course, this was taught by his mum:), and discover the new world he was brought into. Every evening, on my return home from work, Ziggy will greet me halfway down the street, to be able to enjoy the small journey, side by side, back to our front door, and the excitement of dinner time:) He is my little light. He gives me unconditional love, never judges me, never hurts me, and I have the most deep love and respect for this little creature:)
Just wanted to share!!!
Thanks
x
Little Ziggy – from this………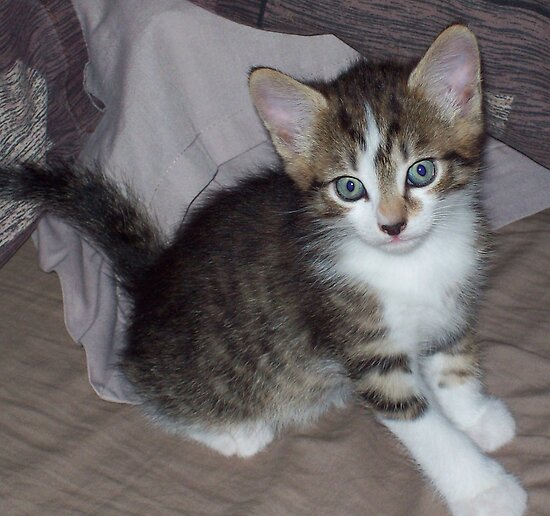 To this…….