Nothing can dampen the spirit of freedom we feel when our country gets attacked and so many people die from such needless tragedy. A study for an oil painting call "Spirit of Freedom – Ode to 9-11" Pencil, pen n ink, acrylic and oils on panel board, interpretation of Laura Barber's horse painting "Together" 16″ × 20″ oil on panel seascape hand painted by Hawaii artist Joseph Ruff.
Featured in the Inspired Art group 2-19-12 (and others).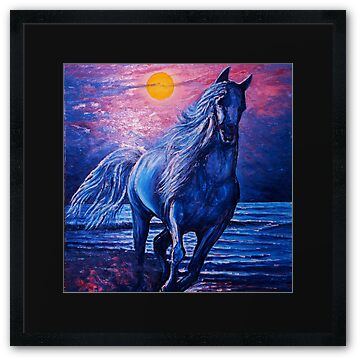 "sojie 14 wip # 3 Spirit of Freedom
by jyruff": http://www.redbubble.com/people/jyruff/art/7765...
Pencils pen n ink with oils on 16″ × 20″ primed masonite panel