Fresh out of the bath, preparing for photo shoot…"Anyone got a blow-dryer?"
Australian native brown thornbill.
Oh dear, I've just realised that this is one of Georgie's!! Mine (below) is somewhat inferior…G says to leave hers up, but of course I must give her and her Nikon D7000 the credit!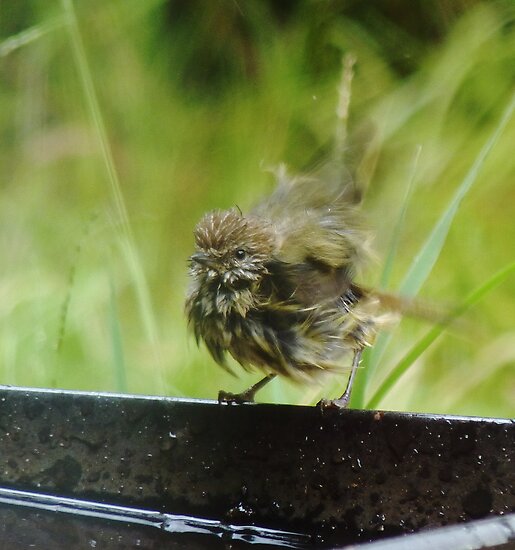 Lumix FZ35.