Just a bit of fun to share with the Mali lovers. She was having great fun chasing the cheeky peacock that had invaded her territory. Melbourne Zoo, Dec. 2010.
I have cropped out some unattractive bits, i.e. fence and gigantic "droppings"!
Better viewed larger
Lumix FZ35.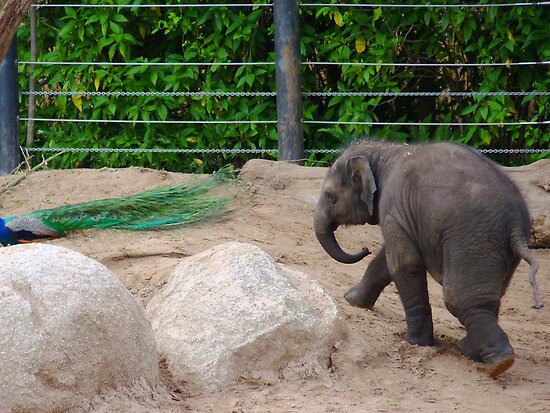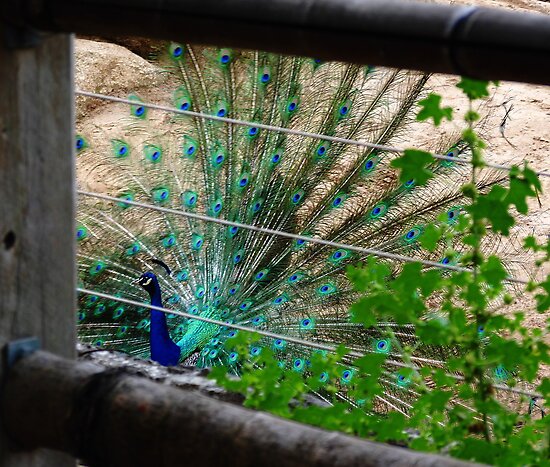 "Help!…Somebody let me outa here!…I'm being chased by a delinquent Heffalump and it's enough to make one's tail feathers stand on end..!!!".