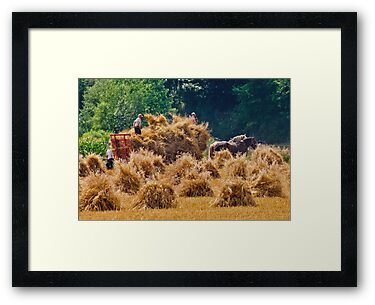 Featured August 20 2012 – SCENERY…..INVITE ONLY
Driving home yesterday I spotted the Mennonite men in the fields loading the wagons with the harvested sheaves of wheat. I inquired at the farmhouse if I could have permission to enter the fields and take photos – permission granted.
Due to religious beliefs some Mennonites prefer not to have their pictures taken so it's always best to ask.
After talking to the lady of the house I made another family connection to my family tree.
D300s
AF-S DX VR Zoom-NIKKOR 18-200mm f/3.5-5.6G IF-ED
Taken: July 30 2012 – Wallenstein, Ontario, Canada