March 13 2012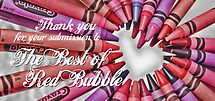 March 11 2012
March 10 2012
November 27 2011
Absolute World is a residential condominium twin tower skyscraper complex in the five tower Absolute City Centre development in Mississauga, Ontario in suburban Toronto.
Standing at 50 and 56 storeys, these two skyscrapers are the tallest of any built in a North American suburban city.
Absolute World Tower 4 was dubbed Marilyn Monroe by Sam Sibai during the announcement of the winning Yansong Ma design, because, to him, it looked like Marilyn Monroe. The variation of the rotation of the floorplates—from two to eight degrees—and the high position of the "bulge" in the silhouette give this tower its dynamic feminine profile. The Absolute World Tower 5, on the other hand, is characterized by a uniform rotation of each floor and a lower swelling of its profile; inevitably giving it the appearance of Marilyn's masculine companion.
Yansong Ma, founder of the MAD office, Beijing/China architectural design firm won the public vote for his design over six hundred registrants and ninety-two submissions from architects in seventy countries.
Nikon D300s
Nikon 18-200mm f/3.5-5.6 G ED-IF AF-S VR DX Zoom Nikkor Lens
Taken: November 25 2011
Mississauga , Ontario, Canada