Shot of a flock of birds taken from the top of Monte Baldo rising above Malcesine in Lake Garda, Italy. The views are spectacular.
The mist/cloud cover was thick, drawing in in seconds then lifting to show spectacular views and the wheeling birds riding the thermals before closing in again. It was wonderful travelling up by cable car into the clouds.
Sales so far (thank you!): Cards.
Featured in the 'Silhouette' group, August 2010.
Featured in the 'Split Tone Black & White' group, August 2010.
Winner of the October Avatar, 'The Grunge Art Gallery', October 2010.
Featured on the Redbubble Homepage, 06/10/10.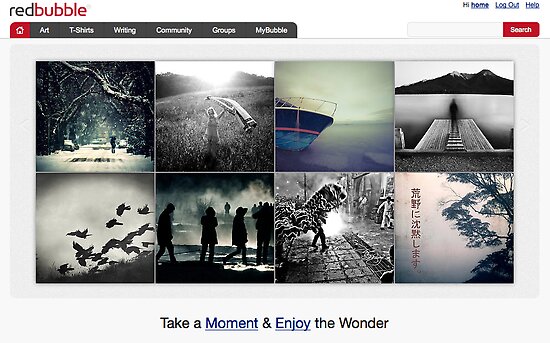 Top Ten in the 'In Motion' Challenge in the 'Speaking Photos' group, November 2010.
523 views, January 14th 2011.
Top Ten in 'JPG Cast-Offs' Challenge 'Birds in the Sky', June 2011.
Top Ten in 'The Scavenger Hunt' Challenge 'Let's Hunt For Halloween', October 2011.
Featured in 'The Scavenger Hunt', October 2011.
Top Ten in the 'Amateur Phototgraphers' Association' Challenge 'Halloween', November 2011.
Available in a calendar .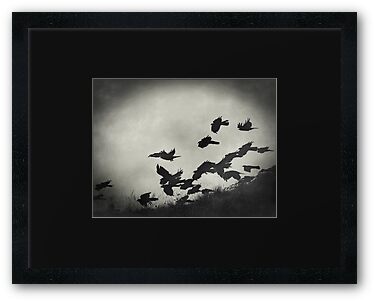 You might also like this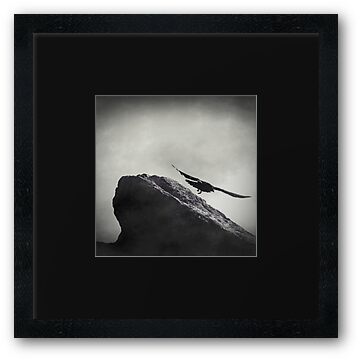 Extract: 'Crow: From the Life and Songs of the Crow' by Ted Hughes.
Crow Blacker Than Ever:
When God, disgusted with man,
Turned towards heaven,
And man, disgusted with God,
Turned towards Eve,
Things looked like falling apart.
But Crow Crow
Crow nailed them together,
Nailing heaven and earth together-
So man cried, but with God's voice.
And God bled, but with man's blood.
Then heaven and earth creaked at the joint
Which became gangrenous and stank-
A horror beyond redemption.
The agony did not diminish.
Man could not be man nor God God.
The agony
Grew.
Crow
Grinned
Crying: "This is my Creation,"
Flying the black flag of himself.