Shot taken from inside the abandoned Harperbury Asylum in Radlett.
Featured in 'Layered with Texture', August 2010.
Permanent Feature Page 'Windows' in the 'Layered With Texture' group, November 2010.
Featured in 'Grunge It Up', June 2011.
Top Ten in the 'Grunge It Up' Challenge entitled 'Featured 20th June', June 2011.
Available in a calendar .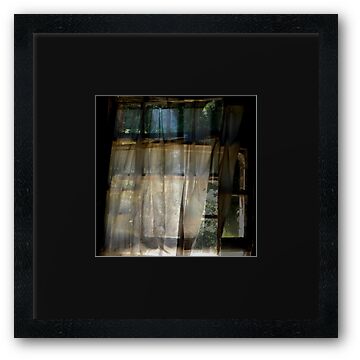 Harperbury was one of the 'London 5' asylums or 'colonies' built to 'house' London's burgeoning 'mental defectives' or 'insane' (the preferred terms of the time).
Harperbury was built in the 1920s to house c.2,000 people in male, female and (unusually) child 'villas'. It is in a semi-rural location surrounded by fields; to keep the inhabitants in or to keep the mentally ill out of sight for the public?
Harperbury had a school on site too for children we would now class as having Autism, Downs Syndrome, Epilepsy and so on. Large parts of the site are now derelict and totally abandoned.
This image forms part of a series of shots on Redbubble from my explorations of this site. Please do have a browse.
There is a large amount of information about Harperbury on the internet. An excellent article can be found here This article details the story of someone who worked at the Asylum.
An aerial view of the site can be seen by entering the postcode WD7 9HQ into Google Maps (or similar).