The Autumn skies are spectacular in Perth, Western Australia and the normal higher winds at the end of the day are abating which make layering all my filters a dream compared to the normal splattered glass affair in the summer. We have mostly clear skies but the last couple of days have seen the occasional flash of colour hit the wispy cloud as the sun fades….Such a wonderful time of year..calm, cool and colourful…What a combination !!!
Apart from the weekend just gone which was disgusting !!!..Shot on 21st May at Ocean Reef, Perth's Northern Beaches.
Watch My YouTube Video
Nikon D90
Sigma 10-20mm @ 10mm
1/2 second Exposure
F/11
ISO 100
Heliopan Polariser
0.6 ND Grad filter
0.9 Reverse ND Grad filter
3 exposures blended in CS5 then back into Lightroom to add a bit more darkening to the sky
1060 Views and 60 Favourites @ 21st January 2011 !!…Woohoo !!…Thank you all so much for viewing and favouring my work…:))
FEATURED : SEA Group
FEATURED : Quality Unlimited
FEATURED : World Wide Sunsets
FEATURED : Around The World
FEATURED : Lost for Words
FEATURED : SW Art & Photography
FEATURED : Waves and Fine Art Waterscapes
FEATURED : High Quality Images
FEATURED : That One Great Shot
FEATURED : The Best of Red Bubble
FEATURED : RedBubble Home Page
FEATURED : Wide Angle Photography
Homepage Feature 7th June 2010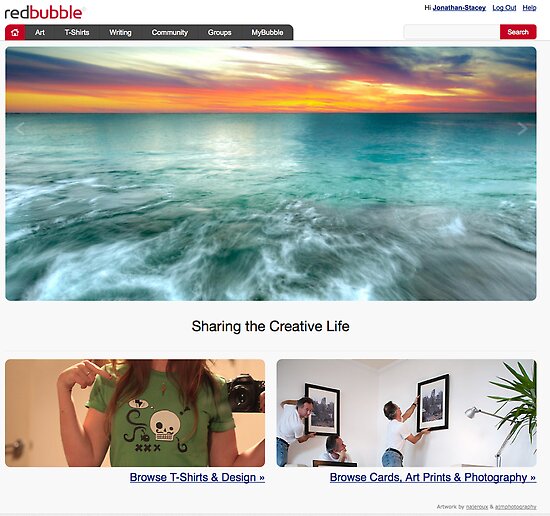 Jason Green wrote an exceptional piece on me here Friday Featured Photographer #4: Jonathan Stacey.
My First Photography Tips Tutorial is here !!
You can now follow me on your iPhone for free with iFolio Simply download the app and search for me !!!