Photography tip #1 - Cropping & White Balance for low light situations
After some recent 'Vibrant' sunset shot of mine I've received several emails asking just how I achieve my finished results (Bare with me on this..it's my first kind of lesson !). well as most of you will also know, I've been on an amazing journey of discovery over the last 12 months since starting photography and have favoured a few basic techniques for both shooting and processing that have kind of become my signature really…so here goes the first few basics which I'm sure most of you will know but I'm sure many have not tried.
Well I think most of you now know that I'm a crop-a-holic !!..loving the 'letterbox' style which both gives the image (for me anyway) that appearance of a 6:17 photo, for those of you who don't know what that is, it's a medium format panoramic camera costing as much as a small country (40,000.00 EUROS last time I looked for the body alone !!) and is the sort of camera used by people like Christian Fletcher and Peter Lik to name a couple for certain effects, not all the time but it is capable (in the right hands) of creating the most amazing scenic shots…..so give it a go next time, forget the old rule of thirds and centre the action in your viewfinder, imagining the crop you intend before composing the shot and shoot away..here's an example of the shot taken and then the crop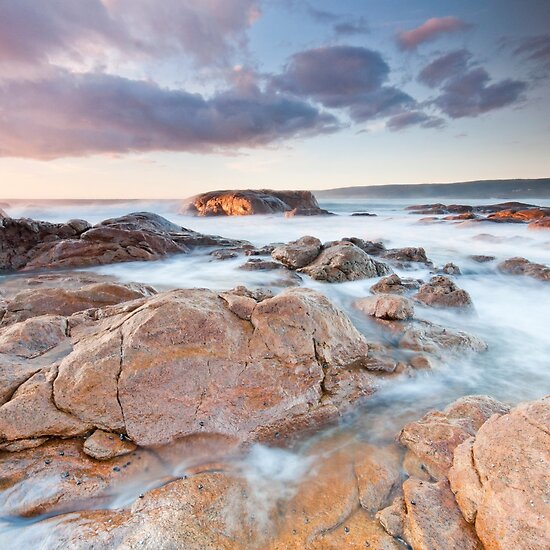 I know most of you kind folk out there in RB land would say.."What's wrong with the first version ?" !!..Well that's not the point of this..the point is to really personalise your photography and set that certain point of difference between your and someone else's work.. I think one of the most fascinating things about photography would be lining up 10 photographer shooting the same image with the same settings and then saying.."go away and make your personal mark on this shot !!..make it as individual as you can as your form of expression"…It would be amazing to see the differences I would imagine !!!…
The second bit of advise and probably the most important is the WB setting or White Balance, once again..i'm not trying to teach you something you already know, we all know the dramatic colour changes it can create when shooting in low light situations such as dawn or dusk, depending on what you set it at but I bet most of you set it on AUTO and think the camera is bound to select the correct white balance.!!..I expect you're thinking "I paid a small fortune for the camera and the man in the shop told me it was the best"…well…to be perfectly honest…I find auto is shockingly bad in low light at reproducing what I see, admittedly I do have a fetish for creating what I would like to see rather than exactly what I see, mother nature is magnificent in her beauty but to me….she needs a helping hand from time to time !! and I find that hopefully I am able to bring out what I believe is her true beauty with a few little tweeks of the camera and software…. for example, here is a shot from yesterdays spectacular sunset (which I almost missed)
The first is with auto white balance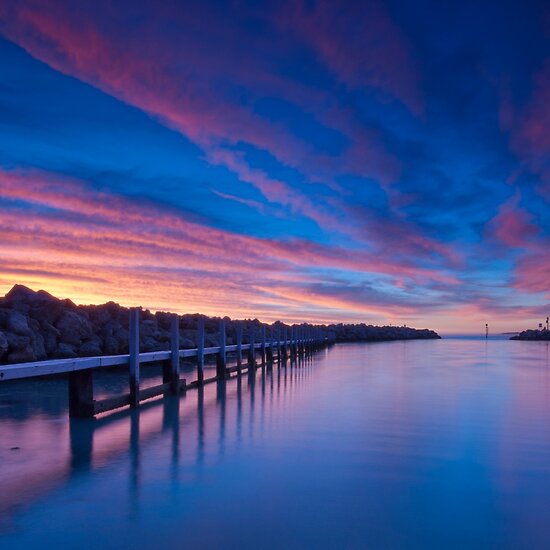 And this shot below is setting the white balance to cloudy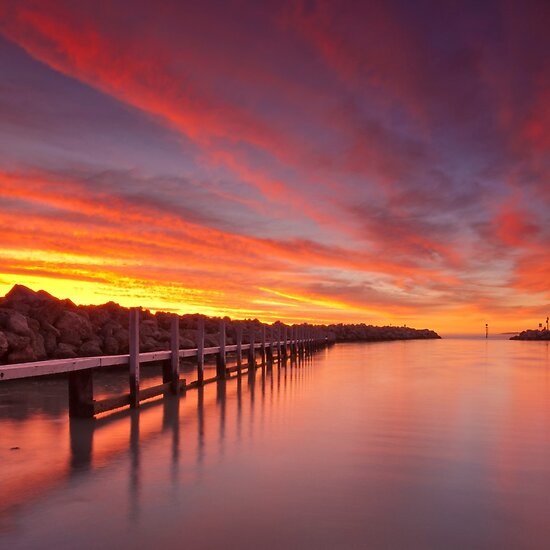 Now to be fair, I use Lightroom 3 for all my processing, I simply do not understand photoshop, it to me is a full blown formula 1 car that I would use to go to the shops !!..so to speak, it is complete overkill for the minor adjustments I carry out on my work. I have been accused of having "Fake" photography, and from some recent journals I've posted, many of you have had the same comments thrown at you, well I can honestly say that my passion is to enhance what is already there, I don't add colour, or remove objects or blend two images together…that's far too advanced for me, I must try it one day mind you as some of the RB images are just spectacular when processed this way, but for my limited abilities…I'll stick with trying to translate what I see..for the most part…straight from camera.
Now those of you who know Lightroom will have seen the "vibrance" slider, or as Wendy pointed out in the comments below, Colour Efex Pro has a brilliance/warmth slider which does the same thing, Thanks Wendy for pointing that out..:)). This along with the exposure slider (and the crop of cause) are literally the only things I do on most occasions and the above image is no exception, I have cropped and I have increased the vibrance (it's a form of more naturally adding saturation without it looking fake) so if you can, download a trial of lightroom, Colour Efex Pro or similar software and give it a try…you'll be amazed at the results.
Hope this is of some use to you all if you are interested….and let me know if you too, like me, are amazed at what changing a little thing called "White Balance" can do to your work…
Jonathan