Translation of the beautiful work "Homesick" by edy4sure. Created for Sojie 14.
Work done in colored pencil, graphite and charcoal.
I have tried to create what I feel about living in a city with all it's entrapments and sorrow.
The background of the city is meant to be the fabric of our lives there that keep us so entwined we couldn't leave if we wanted and patched where we are heartsick, the maze is for the rats of course.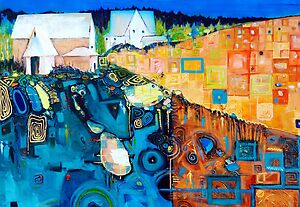 Homesick
by edy4sure