It is the passion that is in a kiss that gives to it its sweetness; it is the affection in a kiss that sanctifies it – Christian Nevell Bovee
Also available as iPad and iPhone cases:

–

SHALLOW DEPTH OF FIELD (voucher) in Quality Unlimited Photography
Yellow flowers (voucher) in Challenge Café
YOUR FAVORITE IMAGE (voucher) in ART for SALE
March Avatar (voucher) in Just Butterflies
Your best shot (voucher) in World Wide Art
Flowers (voucher) in The Weekend Photographer
Your Best Flower Image (voucher) in ALL ABOUT GARDENS
December Image of the Month (voucher) in PEACE LOVE & TRANQUILITY
Daisies and critters (voucher) in Daisy Group
Best Of The Techniques – Series One (voucher) in Alphabet Soup
$20 Winners & Top 10 Only in SUPERBLY VISUAL
$20 New Avatar in 100%
$20 Bright Vivid Colors in Around the World
$20 Your Best! in Macro Magic!
$20 Straight out of the Camera in All That is Nature
May Avatar Challenge in Nature In Its Entirety
All things bright, vibrant and colourful in Art and Collectables
Yellow in Extreme Close-Ups
Something Yellow in Your Country's Best
Macro Flowers in The Weekend Photographer
Color Me A Rainbow-Orange in Color Me a Rainbow
This goes with that in Freedom To Shine
Gift of Nature – Flowers in First Thing
Color Me A Rainbow Top Ten Challenge in Color Me A Rainbow
CELEBRATING COLORS ♥ YELLOW & ORANGE in First Things
YELLOW CHALLENGE in SUPERBLY VISUAL
Flowers Only in Fiery Hot Colors
Techniques Challenge* R is for Rule of Thirds in Alphabet Soup
August Free For All in Through The Lens
Flower Challenge in #1 ARTISTS OF REDBUBBLE
Rule of Thirds in Canon Photography
Things that Brighten my Day in Live, Love, Dream
Open Challenge in The Power of Photography
CANON Camera Challenge in PEACE LOVE & TRANQUILITY
OUR 100th CHALLENGE! in This, That, and the Other Thing
Nikon v Canon Challenge Winners Challenge in PEACE LOVE & TRANQUILITY
YOUR Favorite image in AMAZING CHALLENGE ENTERTAINMENT
March Avatar in Cover Shots
Zinger of the Month for January 2013 in Zingers
The Silky Touch, Quality Art & Photography, 100%, Light of Love, Macro Magic, Closeup in Nature, Nature In Its Entirety, Beautiful BC, Glitter Sparkle & Shine, Shapes and Patterns, High Quality Images, Let There Be Light, The BEST of Redbubble, #3, Canon Photography Only, The Addicted Photographer, Featured For A Challenge, Canadian Artists and Art, The Group, Top Favorites, Cover Shots, Just Butterflies, Art for Sale, Featured for a Challenge, ART for SALE, Applied Imagination, Shutterbugs, Vibration in Art and Verse, ART UNIVERSE, Zingers, Quality Unlimited Photography pick of the week
Artists Universe Challenge Recognition Award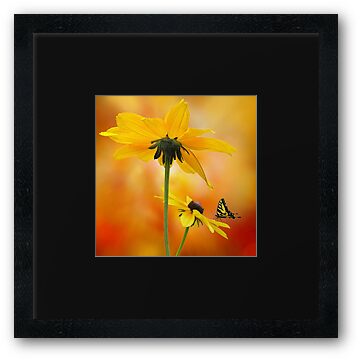 See also:
Challenge Winner – Simply YOUR BEST… (USD20.00 April voucher) in One Single Flower

Photo @ Penticton, BC. Canada
Rudbeckia hirta, the Black-eyed Susan, with the other common names of: Brown-eyed Susan, Blackiehead, Brown Betty, Brown Daisy (Rudbeckia triloba), Gloriosa Daisy, Golden Jerusalem, Poorland Daisy, Yellow Daisy, and Yellow Ox-eye Daisy. It is a flowering plant in the family Asteraceae.
Summerland, Ornamental Garden, BC., Canada May/06/2011
Shot with Canon S5 IS
34