Astrantia Major
Pink is the color for Breast Cancer Awareness
Purple is indicative of devotion, healing abilities, loving, kindness, and compassion.
The Silky Touch, #1 Artists Of RedBubble, Closeups In Nature, 100%, High Quality Images, Color Me A Rainbow – Purple, Featured For A Challenge, Just Fun, Flower Works – Manipulated with Texture, The Group, Inspired Art, The Best Of Red Bubble, Feel, Don't Copy, Amazing Challenge Entertainment, SUPERBLY VISUAL, Artists Universe
15 as of 12-Nov-2012

THE WINNER TAKES IT ALL (voucher) in 1 Theme – 4 Challenges
BLUE & VIOLET FLOWER SERIES in Artists Universe
2-of-a-Triad in ZINGERS
BEST FEATURES OF THE DAY MARATHON July-5-10
Fractal Art Challenge in Amazing Challenge Entertainment
15 FEATURES – December 2012 in Featured For A Challenge
Go here for processing note – How to make a dream come true
When the deep purple falls
Over sleepy garden walls
And the stars begin to twinkle in the sky
In the mist of a memory you wander back to me
Breathing my name with a sigh
In the still of the night once again I hold you tight
Though you're gone
Your love lives on when moonlight beams
And as long as my heart will beat
Sweet lovers we'll always meet
Here in my deep purple dreams
Deep Purple – Donny & Marie Osmond
See Also: lost in a daydream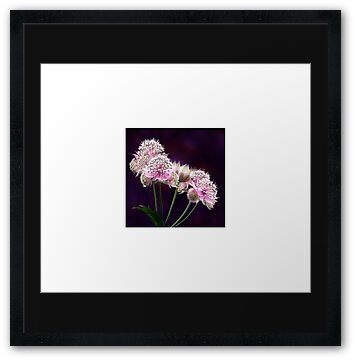 Canon S5 IS – Photo Of Astrantia Major @ Summerland Research, BC., Canada
The genus name (astrantia) derives from the Latin "aster" meaning star and refers to the open star-shaped floral bracts. The name of the species (major) distinguish the Great Masterwort by the smaller species Astrantia minor.