Painted in PSE 10
As of 6/3/13
Viewed 1008
This is a first for me,….Never finger painted with my computer before.
When I walk in the woods, in the fall of the year,…The colors are just Awesome.
With this image I was trying to create those colors even more so,…
I was having so much fun with this art piece,….Like I was a child,….I did not want to stop,…LOL.

Artists Universe
NEW CREATIONS OF BEAUTIFUL ART AND PHOTOGRAPHY, 02-10-2012 FEATURES!!!
HIGH QUALITY IMAGES, 4.22.12 Bright ,Bold and Beautiful…
SUPERBLY VISUAL
The Before Image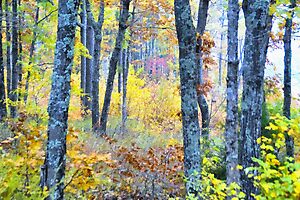 Painted Forest
by JohnDSmith