Dedicated to my Friends of Redbubble
The meaning of yellow rose represents several expressions.
A Single Yellow Rose Symbolizes: Expressions of happiness and love. A single yellow rose to your better half means that you are happy with your love and relationship. But be careful because single yellow roses have two meanings!
In Victorian times they were also used to express jealousy and infidelity, so sending them to someone one can also mean that you are jealous. The best thing to do is to attach a note to the rose, explaining exactly what you mean.
Yellow roses are available in several shades and mixtures of colors. There is the red-yellow variegated Betty Boop and the pure yellow Easy Going.
Yellow roses were discovered growing naturally in parts of the Middle East in the 18th century. Once the first yellow roses were introduced they quickly became popular. These first yellow roses had no aroma. As breeding and cultivation methods were evolved the yellow rose now has the same pleasing aroma that rose lovers are accustomed to.
Roses are among the most common flowers given. They are given on special occasions and holidays and some times for no reason at all. A rose is always a welcome gift.
Besides, if you know what the colors mean, and the recipient knows, then you share something that has more meaning than any mere flower.
Throughout history the yellow rose has been associated with the sun. The sun was worshiped in many early societies. Light and warmth is integral to life on Earth and this associates with the yellow rose.
Yellow roses can send the perfect message of appreciation without the romantic meaning of other roses. When sent to someone that is feeling blue they will truly brighten their day. They bring out a smile only that way a yellow rose can.
The meaning of yellow rose represents joy, wisdom and power in Eastern cultures.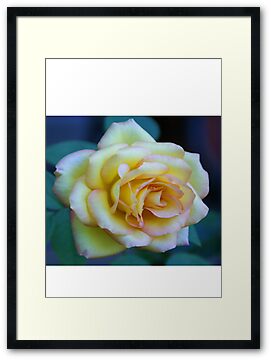 Image taken in my yard, Norman,Oklahoma U.S.A.
Sony A100
1/160 sec.
f/6.3
130mm Sony 75-300mm
ISO 400
Enhanced in Topaz
as of 9/17/12
1000 Views
45 favorites
Featured In:
Living Christianity
HIGH QUALITY IMAGES, 4.28.11 "Time For Spring ……" PERMANENT FEATURE PAGE
THE GROUP