(
+PLEASE VIEW LARGE
+)


In the wall`s of this old house,I found this dusty old journal….
A young lad wrote that his dad built this house in the year 1903.
He was eight years old at that time,and so happy about the new house.
They had been living in a sod house since he was born…..
His Mom & Dad had made the Land Run of 89 to get this land.
They lived in a covered wagon for Nine month`s,
They had to wait till there was enough moisture in the ground to make the sod house,and there was fields to plant and livestock to take care of,and fences to put up.
There just wasn`t time to put up a house as grand as this one.And there was a shortage of money too. ….
In the last pages of this journal he wrote that his parents had passed away from the fever that came through a few years back,…and there was a War going on over seas,…and his country was calling him to go fight.
The year was 1917 and the U.S. was just getting into World War I…..
The last words he wrote were,…I`m going to miss this home,
Hope it`s still here when I get back….
I wonder if he made it back?(Read the line Down below)
This story may not be true,…..
It`s just thoughts in my mind….JohnDSmith
Taken 11/7/2010 just outside of Mountain Park,Oklahoma U.S.A.,…
SonyA100
1/125 sec.
f/5.6,
16mm,
ISO 80,
Tamron 10/24 lens
Featured In:
"Wide Angle Photography"
"A Place to Call Home"
"Down On The Farm"
"Story Through Image"
"Retired and Happy"
"The Top Favorite Group"
"Best from Around the Barnyard "
"Your Country's Best"
"All That's Archaeology"
"Remember When"
"MYSTERIES OF THE PAST AND PRESENT"
"WOW!!"
"Art Inspired By Written Words"
"This Is Relevant"
"Yellow Two"
"HIGH QUALITY IMAGES"Home , Home on the Range … PERMANENT FEATURE PAGE
"THE GROUP"
"ImageWriting"
"Country Bumpkin"
Featured For A Challenge
Qualified works for December 2011 Featured Challenges
Through the eye of the Lens
DeeZ 5Cs Awards Showcase,February 28, 2012 – The Great American West
ShuTTerBugS,Features 05-10-12
Shelters,Features – Tuesday, October 9, 2012
The Power of Photography, Tuesday Features – 23rd October 2012
Everything Old a New Treasure
http://ih1.redbubble.net/work.6323720.3.fp,375&...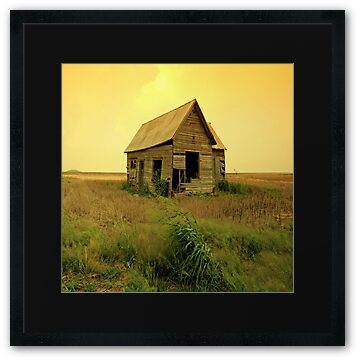 60+
As of 2/14/12



It's What Moves Me 1/1/11
60 and Beyond 12/29/10
Your Country`s Best 1/31/11
Wow 2/13/11
Challenge Win in:
This Is Relevant, What Does Home Mean?
Challenge Win In
Cover Shots, Different Styles of Homes
Challenge Win In
Shelters
Challenge Win
Your First Work Submitted To The Shelters Group
Host's Outstanding Picks
Host's Outstanding Picks (HOP) – Shelters