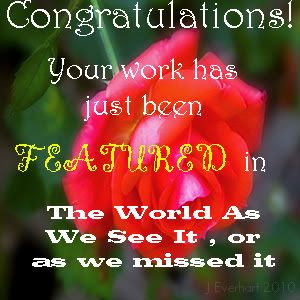 .
.
Only expensive Camera's make good photo's?
Folks.. sometimes we hear people mumbling that it takes an expensive camera to come up with a nice photo..
Sure , quality helps! .. but still..
Look here .. almost ashamed to tell you but ,this photo was made last Friday evening with my simple Cell Phone ..Nokia.. 3,2 million pixels ..
Nice result?
Folks.. sometimes we hear people mumbling that it takes an expensive camera to come up with a nice photo..
Sure , quality helps! .. but still..
Look here .. almost ashamed to tell you but ,this photo was made last Friday evening with my simple Cell Phone ..Nokia.. 3,2 million pixels ..
Nice result?Car: Antique little Fiat 500
Folks.. sometimes we hear people mumbling that it takes an expensive camera to come up with a nice photo..
Sure , quality helps! .. but still..
Look here .. almost ashamed to tell you but ,this photo was made last Friday evening with my simple Cell Phone ..Nokia.. 3,2 million pixels ..
Nice result?Car: Antique little Fiat 500Thanks for your popping in Folks
John
Folks.. sometimes we hear people mumbling that it takes an expensive camera to come up with a nice photo..
Sure , quality helps! .. but still..
Look here .. almost ashamed to tell you but ,this photo was made last Friday evening with my simple Cell Phone ..Nokia.. 3,2 million pixels ..
Nice result?Car: Antique little Fiat 500Thanks for your popping in Folks
John