My name is Gino, and I am da boss! You better not mess with me or I might just lick you to death!
This is the dog of our local shelter's owner. He loves to sit in his mommy's chair whenever she goes away on an errand.
Nikon D7000, Nikkor AF 50mm f/1.8D
Focal length 50mm, ISO-1600, 1/125 sec. @ f/2,5
Converted to B&W and added grain in Lightroom 3, then applied two of my own textures in Photoshop CS4 as well as some text on the computer screen.

FEATURED IN:
PhoDOGraphy on November 20, 2011
APBT (American Pit Bull Terrier) lovers on December 23, 2011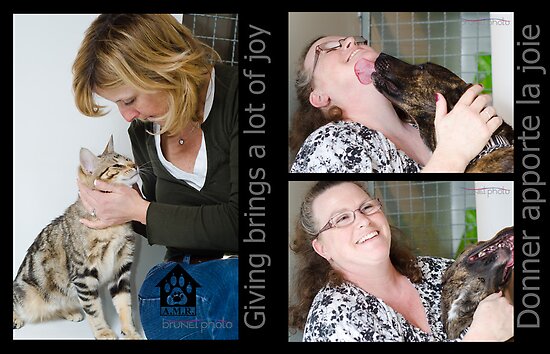 50% of all profits from the sales of this work will be donated to A.M.R. Animal Services and Boutique
Please click here to visit their Facebook page